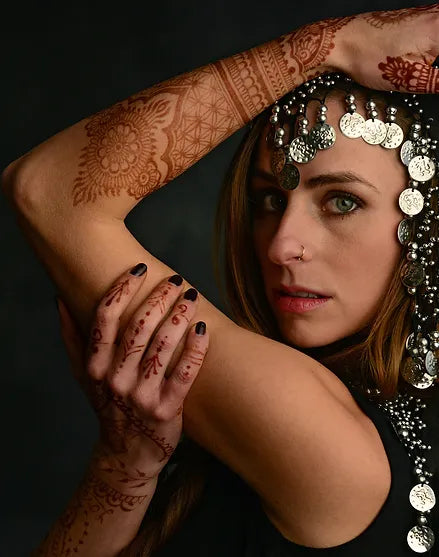 The art of henna was introduced to Amanda while resettling refugees back in 2010.  She encountered women from multiple religions, cultures and demographic backgrounds who all used henna with the same purpose of bringing beauty on the skin. As an artist herself, world traveler and master in cultural communications she fell in love with the true meaning of what henna represents; "the inner light." She began using henna as a tool for meditation and self healing as she dealt with her own struggles with anxiety. Through the years her passion and joy for henna grew. In 2015, a number of divine experiences pushed Amanda into creating Happy Henna into her full time business.  Her goal was to bring happiness and healing through the art of henna. Henna became more than just a novelty art, it was a ministry to bless others.
Happy Henna's mission is to bring intentional awareness to the power of positive thinking and speaking life over the body.  
Henna is meant to be temporary to remind you that everything in life is temporary.  Once the henna starts to fade, what you maybe dealing with will also fade with it.
"She became a warrior princess who carried the sweet smells of earth on her skin and the essence of her beauty upon her sleeve." - Amanda Joy 
Amanda Joy Gilbert, Founding Artist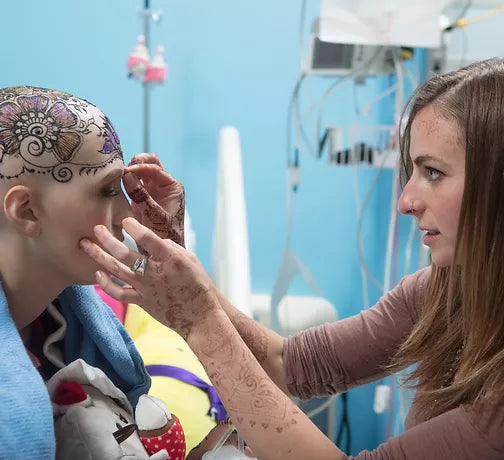 TOP 5 ART PRIZE PROJECT 2017
Crowns of courage
Crowns of Courage was inspired through Amanda's volunteer efforts with non profit Beautiful You by Profile Salon.  This began a movement that lead the group to crown over 22 women, sharing their personal battle story, transformation and courage. Crowns of Courage was in the top 5 in the worlds largest Art Prize in 2017 and won the Veterans Award.  It has become a platform to shine light and awareness to women fighting cancer all over the world.

Please click the link below to learn more about how to share this amazing gift with others. 
Website